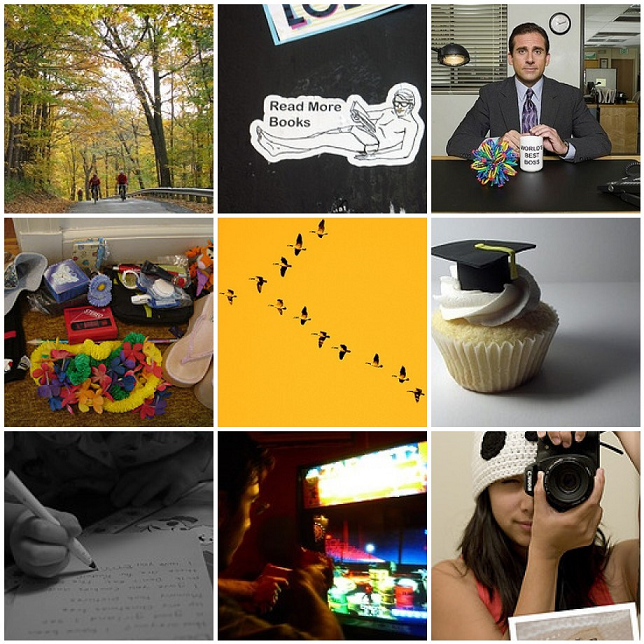 "9 in 2009" is this week's theme. These are not resolutions as much as just goals/aims for the year.

What nine things do you want to do by the end of 2009?
1. Bike the Red Route.
2. Read more books.
3. Get a new job.
4. Get rid of my old stuff.
5. Take a trip to visit a friend.
6. Graduate!
7. Write letters.
8. Beat a new video game.
9. Make a new panda hat.